Director, media dietitian & industry consultant
Angela is the camp mother. In addition to overseeing her fantastic team, she is is regularly called on to share her expertise and opinions by the media. Angela also provides nutrition consultancy services to food industry.....
ACC dietitian & seminars - North Shore, Auckland
Anna is an experienced dietitian who sees ACC clients within the community to support them with rehabilitation. Anna specialises in nutrition for older adults, malnutrition, gut health, the MAD diet for epilepsy, and much more…..
ACC dietitian & seminars - East & South Auckland
Laura sees ACC clients out in the community and provides them with nutrition support to help them with their rehabilitation journey. Laura is interested in weight concerns, healthy eating, coeliac disease and rehabilitation….
ACC dietitian - North & West Auckland
We currently have a Registered Dietitian operating across north and west Auckland who has 7+ years experience working across a range of clinical and community settings….
ACC dietitian & seminars - Central & West Auckland
Caroline is based in Auckland and visits ACC clients out in the community to support them with their nutritional needs. She specialises in the non-diet approach, diabetes, women's health, sports nutrition & rehabilitation…..
ACC Dietitian & seminars - Waikato
Adrianna is a registered dietitian and has experience in weight concerns, irritable bowel syndrome, diabetes and sports nutrition. She works with rehabilitation clients in the community and is available for seminars…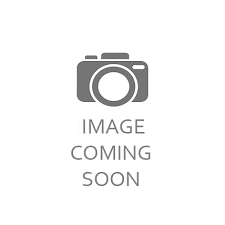 ACC dietitian - Bay of Plenty
We have a highly experienced rehabilitation Dietitian working in the community across the Bay of Plenty region.
ACC dietitian - Palmerston North & Taranaki
Alex is a NZ Registered Dietitian who is passionate about helping people to feel their best with a practical, down to earth approach….
ACC dietitian - Hawkes Bay
We are currently looking for a dietitian in the Hawkes Bay region
ACC dietitian & seminars - Wellington
Rochelle is a Registered Dietitian and based in Wellington. She works within the ACC sector providing education and support for people with a spinal cord injury, and other conditions. She specialises in rehab & weight concerns...
Join our team!
Do you have what it takes?
If you're a New Zealand Registered Dietitian looking to expand your client base we'd love to hear from you.
We currently operate across the North Island and are always on the look out for new team members.
If you would like to be a part of the ABC team, please drop us a line below: